Ensure your pet is protected from unwanted diseases – Vaccinate your pet with Priory Veterinary Group.
Why Are Vaccines So Important?
We are very fortunate to live in such a beautiful area of the country, which of course, we also love to share with our furry friends.  As such, the Christchurch district has a large pet population, making animal vaccinations an important part of your pet's preventative healthcare.
Priory Veterinary Group strongly recommend vaccinating your pet, as many of the diseases we vaccinate against are potentially lethal or debilitating.  Sadly, we still see cases of vaccinable diseases, but by vaccinating our animals, we can protect them from life-threatening diseases and promote a long, healthy life.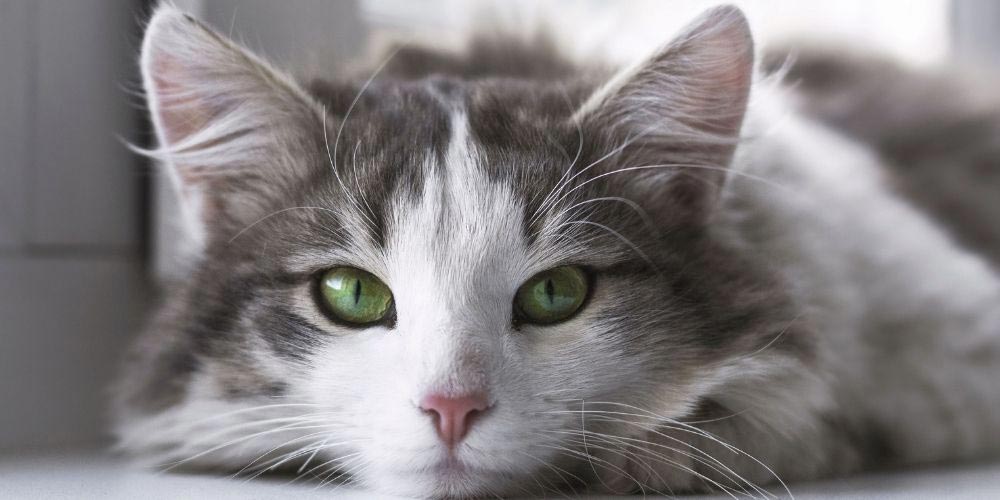 Not All Veterinary Vaccination Services Are Equal!
At Priory, we use Nobivac vaccines and follow recommended, evidence-based vaccination schedules to ensure your pets receive the parts of the vaccine they require to keep them protected.  At each vaccination appointment, your pet will receive a full health check to ensure the vaccine administered is appropriate for that individual, taking any current health concerns and their personal risk status into account.
Vaccination Requirements for Dogs
The core canine vaccination is split into 2 parts:
DHP: Distemper, Parvovirus, Adenovirus (Viral Hepatitis)
L4: Leptospirosis (4 serovars- see below)
Puppies can be vaccinated from 6 weeks of age, and are given a DHP and L4, with the second vaccination given 2-4 weeks later. Fortunately, the components of the second vaccination can be split, in order to get puppies out and socialising up to 2 weeks earlier!  Our vets will advise you on how this could work for you and your pup, or for more information please download our puppy FAQ PDF
Dogs are given a booster every 12 months; L4 is administered annually, whilst the DHP is given every 3 years.  Dogs overdue their booster may need to restart their vaccine course again with two injections, 4 weeks apart.
Contagious Canine Cough
Formerly known as Kennel Cough, CCC is a highly contagious disease.  We routinely vaccinate dogs at high risk e.g. those going to kennels or mixing in large groups. This vaccine is given annually – initially via a nasal spray, though it can now also be administered as an injection in the years following.
Does my dog need vaccinating every year?
The short answer is yes!  Sadly, we still see cases of vaccinable diseases, in particular Parvo and Leptospirosis, though thankfully they are less frequent than in some practices, due to the high level of vaccine take-up by our clients.
There have been some in-depth studies carried out to determine the minimum protective period of vaccines.  Whilst the DHP part of the vaccine has been found to give good protection for 3 years, there are no available animal vaccinations for Leptospirosis that offer protection for longer than 12 months.  With this in mind, we follow an evidence-based vaccination schedule that ensures your pet gets the cover they need to stay safe.
The annual booster appointment is also a great opportunity for our vets to give your pet a thorough health check, which can enable early detection of other health concerns.
What about titre testing?
In some individuals, it is recognised that the antibodies from animal vaccinations can last longer than expected.  Titre testing involves a blood test, to determine antibody levels of the vaccinatable diseases; namely Distemper, Adenovirus and Parvovirus at the time when vaccination is due, to determine whether an individual has protective levels of antibodies.  It should be noted that this provides a snapshot in time, and gives no information on the longevity of this protection.  Unfortunately, there is currently no such test for Leptospirosis, so we would still recommend annual vaccination appointments, regardless of whether you choose to titre test or not.  If you are interested in titre testing, please contact us to discuss further.
L4 vs L2- What's the difference and why should I get my dog vaccinated against Leptospirosis?
Traditionally, there were two serovars (strains of Leptospirosis) commonly seen in the UK;
L.icterohaemorrhagiae and L.canicola. These were covered by the original L2 vaccine. However, in recent years there has been an increasing prevalence of L.Australis and L.Grippotyphosa (most common in Europe). L.Australis in particular has been isolated in highest numbers, in coastal and river areas (Battlab; 2020).  With our rural location and proximity to the New Forest, we have decided to cover our patients with the L4 vaccine which gives protection against all 4 serovars.
Is it safe?
Both the L2 and L4 vaccines are inactivated vaccines, meaning there is zero risk of them precipitating a 'real infection.'  However, as with any drug, reactions can occur where the immune system 'overreacts' to the substance administered, resulting in clinical signs.  Both the manufacturers and regulators are legally required to keep data as to how many suspected adverse reactions occur.  The L4 vaccine does hold a slightly higher risk (0.069% incidence of ill effects) compared with the L2 vaccination (0.015%).  This equates to 7 out of every 10,000 dogs vaccinated, that were ill enough to require veterinary treatment.
In summary, hundreds of thousands of L4 doses are administered every year, including those that staff at Priory use to protect our own pets.  The L4 vaccine does pose a slightly higher risk (0.069% incidence of ill effects, classified as 'rare') compare to the L2 vaccination (0.015%, also classified as 'rare'). We are confident that we have thoroughly examined the evidence and, while there is a very small risk of a serious adverse reaction, we believe that the benefits of using the L4 vaccination for dogs in our local area far outweigh the risk.
We are very happy to discuss any concerns you may have, regarding vaccinations or other medications, in an appointment with one of our vets or nurses.
For more information on L4 safety and dog vaccinations generally, please see the following sources:
Vaccination Requirements for Cats
The core cat vaccination covers:
Feline Panleukopenia
Calicivirus
Feline Herpes virus
These viruses can cause cat flu, which is prevalent amongst the cat population, and can lead to long-term infections and debilitating complications, especially in the most vulnerable.  Cats can also become carriers, transferring it to their feline friends despite showing no clinical symptoms.
We also recommend feline Leukaemia for any cat who is going outside and/or potentially mixing with other cats.  FeLV was the second most common cause of death of young cats, prior to an effective vaccine (second only to road accidents) and is usually fatal.  We generally combine this vaccination with cat flu, once every 3 years, as it has a longer protective immunity than the cat flu components.
Kittens can be vaccinated from 8-9 weeks of age.  A second vaccine is given 3-4 weeks later, from 12 weeks old.  The kitten is fully protected 3 weeks after the second injection; however, we would recommend kittens are kept inside, until they have been neutered. See our Kitten FAQ PDF for more information. Annual boosters are then required to maintain immunity.
Vaccination Requirements for Rabbits
We use the combination vaccine for rabbits which includes:
Rabbit Haemorrhagic Disease Strains RHD-1 and RHD-2
Myxomatosis
Vaccination can be administered from 5 weeks of age, and is given annually.  Onset of immunity is 3 weeks from the first vaccination, so we would recommend keeping rabbits inside until then, especially in the summer months.
Myxomatosis is prevalent around Christchurch, and is mainly spread by biting insects (mainly mosquitos and fleas) or close contact with infected rabbits.  It is a horrible disease that results in tumour-like swellings over the rabbit's body, severe fever and is sadly very often fatal.
Sadly, the first sign of RHD (RHD-1) is often sudden death.  In 2010, a second strain, RHD-2, was isolated, which is now the most prevalent in the UK.  Though seemingly less acute in nature, it also causes severe disease which is often untreatable.  At Priory, we use the Nobivac Myxo/RHD Plus vaccination which thankfully offers good protection against both strains for our patients.
Similar to Myxomatosis, RHD is contracted from close contact with infected rabbits and biting insects.
Rabies – Dogs, Cats and Ferrets
All dogs, cats and ferrets travelling abroad, require vaccination against rabies.  The frequency of vaccination will depend on the country of travel, and all pets must be at least 12 weeks old before vaccination. For more information, click on link to our Animal Health Certificate page or the government website – Take Your Pet Abroad